ESOS (Energy Savings Opportunity Scheme) Assessments update
Over the last 12 months we have been working with a number of businesses, carrying out the energy audits required for ESOS compliance. As the deadline approached, the demand for audits – requiring anything from 3 days to 3 weeks to complete depending on the size and complexity of the business – increased.
Below is a summary of what we achieved during this busy period:
BSSEC's ESOS Credentials:
4 Lead Assessors
Experience in multiple sectors
6 Experienced Energy Auditors
Key statistics:
BSSEC fulfilled the ESOS Lead Assessor role for 17 Companies
Total Energy Use of companies: 722,325,033 kWh
Total transport audits: 7
Energy audits for 28 companies to BS EN 16247 covering the following sectors:

Datacentres
Offices
Construction Sites
Historic buildings
Emergency Services
Pharmaceutical manufacturing
Retail
Manufacturing
Intensive Farming
Energy Production
Haulage (transport audit)
Total ESOS Energy Audits – 82 Audits Comprising: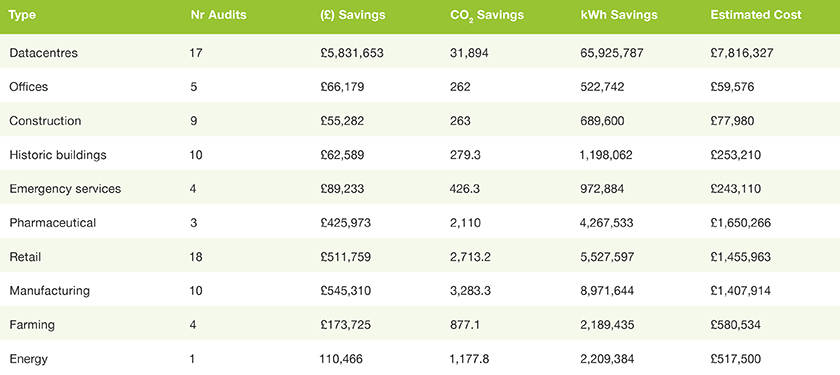 If you would like to discuss your business's potential savings with an ESOS Lead Assessor or Energy Auditor, please contact us today.