Client - Morrisons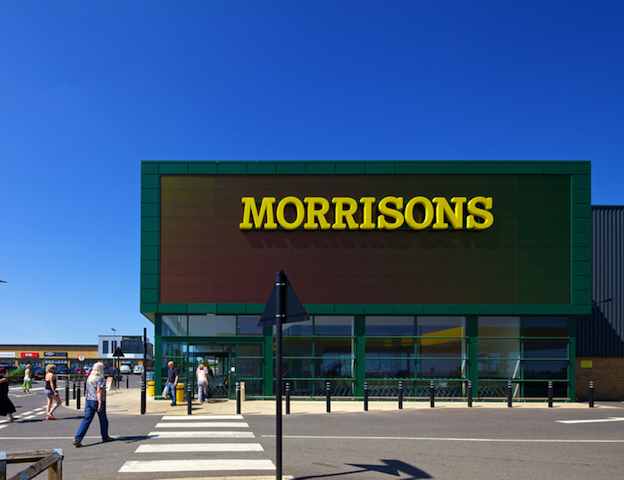 The provision of 2020 energy strategy and governance for new store developments, extensions and distribution centres for the Morrisons supermarket group.
Client Requirements
Morrisons is the fourth largest chain of supermarkets in the United Kingdom and is a public limited company that sits on the FTSE 100. Morrisons has a turnover of £16billion trading from 498 stores and employs 132,000 staff.
Morrisons required a 2020 vision and strategic road map to deliver low energy stores, extensions and distribution centres to be delivered at a time of rapid expansion and growth. Morrisons had plans to develop around 100 existing and new stores and recognised the need to develop a strategy and delivery model that whilst would be robust would also keep ahead of the building regulations and indeed the competition.
Methodology
Morrisons appointed BSSEC to provide a strategic review of their current design standards for their new stores and extensions whilst understanding how the estate is operated and managed. The strategic review took a period of 6 months where a baseline understanding was set, horizon scanning carried out and technologies tested and fed back. Through a series of internal and external site visits, workshops and meetings a final strategy and vision was presented to the Morrisons Executive team. This strategy was developed with a phased implementation plan leading up to 2020 with step changes occurring in advance of building regulations improvements.
The board accepted the strategy and road map and employed BSSEC to support Morrisons in the governance and delivery of the strategy in all of its new store developments and extensions.
BSSEC held regular energy governance meetings with Morrisons and their entire supply chains involved with the design and building of new stores and extensions. This included writing specifications, carrying out join R&D projects with Morrison's suppliers, reviewing designs and post occupancy reviews.
Outcomes
BSSEC were directly involved in around 100 projects for new stores, store extensions, small trading format trials and distribution centres over a 10-year time frame.
The highlights of our work included the design and development of a low energy and carbon store with full LED lighting and heat recovery refrigeration heating system at Morrisons Stanground. BSSEC routinely achieved 'A' rated EPC buildings with BREEAM excellent status. Another highlight was the development and review of Morrisons Bridgewater distribution centre including large scale photovoltaics.
Technologies encountered with Morrisons included heat harvesters, water source heat pumps, LED dimmable lighting, north lighting, PV, rain water harvesting, HFC free refrigeration systems, improved fabric U values and reduced air leakage rates.
"Our Group is underpinned by a proud heritage and driven by strong principles, with quality, value and integrity at the heart of our business strategy. We have a clear vision to be "the food specialist for everyone" and in acknowledging our wider social and environmental responsibilities, our goal is to be recognised for building a sustainable business based on trust, loyalty and shared-value attributes".

Mark Boland Chief Executive – Morrisons CSR Report